Who can participate in the Acerinox Award?
The Acerinox Award will be open to students from Schools and Universities nationwide who have participated in the courses given annually by CEDINOX (Association for the Development and Research of Stainless Steel), or if they have not participated at the time that a student wishes to present their TFG or TFM, there is an express commitment to Cedinox to give them the course.
The documentation to be provided will consist of the registration form, a brief report on the project, as well as plans, diagrams and explanatory photographic documentation necessary for its study and evaluation, as well as a certificate of authorship.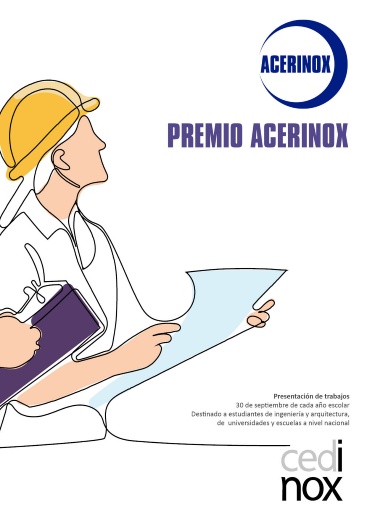 You can see the different Acerinox Awards that have been presented over the years.